Would you like to receive a notification by e-mail for certain events?
No problem!
In the dashboard, go to 'Settings', you can do this by clicking on your company name at the top right of the page.
Then click on 'Notifications' and adjust the settings.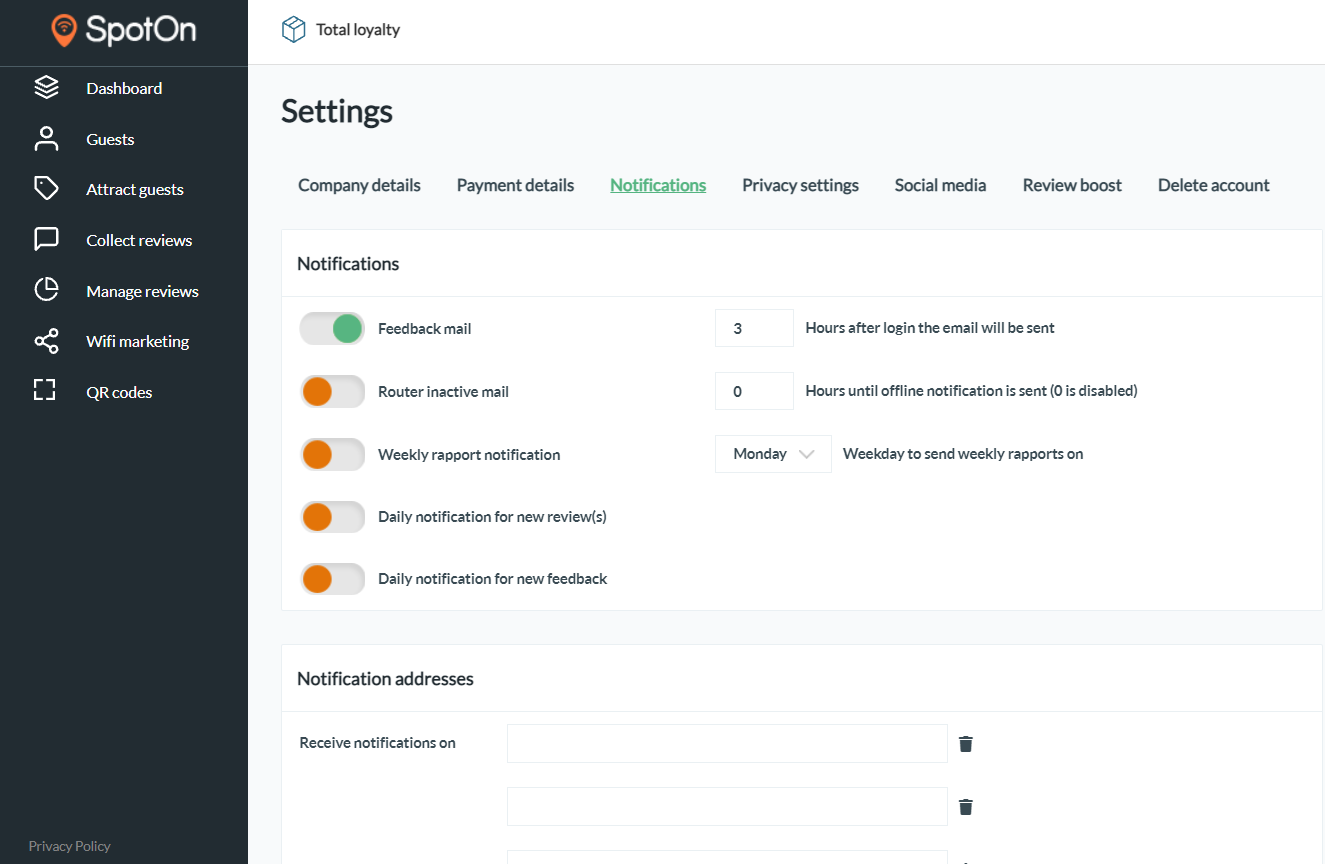 Tip: enter multiple email addresses. Handy when working with multiple e-mail addresses!