Which add-ons are available?
Multiple add-ons are available in the dashboard. Below is a list of all add-ons.
Each add-on clearly shows the name of the add-on, the description (under 'show details') and what the add-on costs exactly. The add-ons available depend on your package and what's on offer at the time. You can add the add-ons you want to purchase and add them to your shopping cart.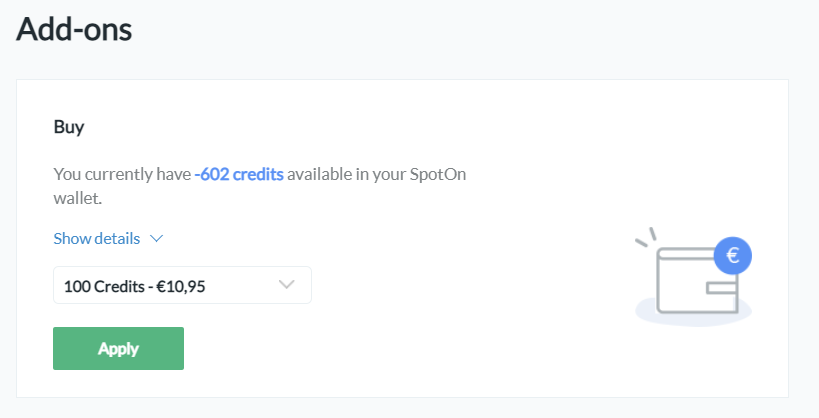 How do I pay for my add-ons?
After you are satisfied with your shopping cart, you can checkout. In the overview you can see what you have to pay once, and what you have to pay monthly. This is automatically paid with the payment method you entered. You can also save by paying annually!*
* Prices may vary
Do you have questions about the add-ons? Send us a chat message by clicking the orange button at the bottom right of your dashboard.