What is the Invite Review module?
The Review Invite module is an e-mail that you send to all your collected customer profiles (or a selection of these), in order to boost your reviews. The mail has the same structure as the feedback mail (mail sent after the visit), but you decide when to send it.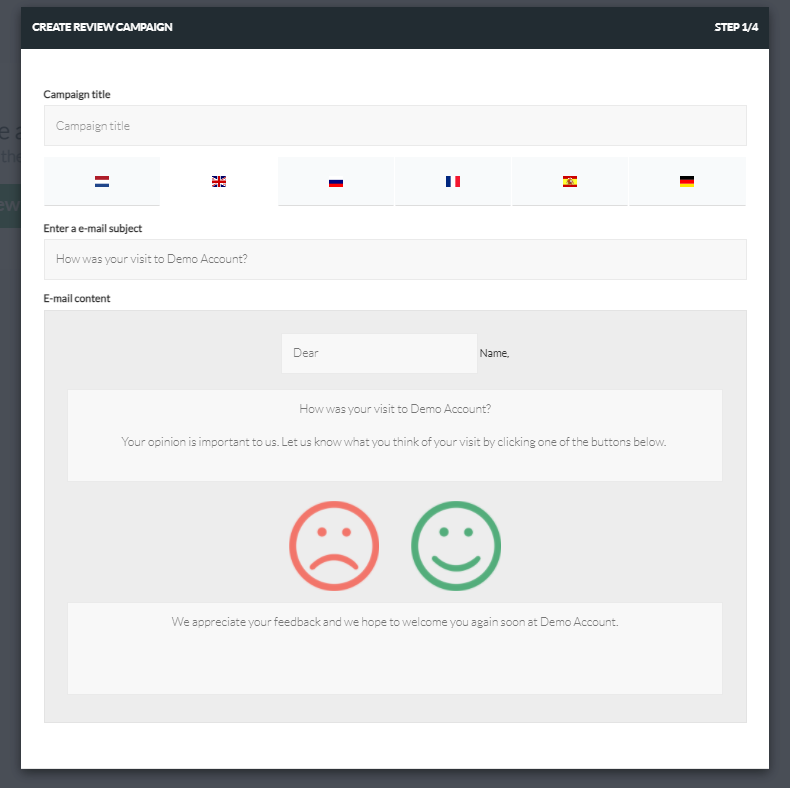 How do I send a review invitation?
To send a review invitation, follow the steps below.
Click on 'Collect reviews' in the menu bar on the left, then on 'Review invitation'.

Click on 'New Campaign Review'.

Enter a title (this is only visible to you in your dashboard).

Determine your salutation and text, which will be included in the email. Click next when you are happy with your email.

Determine your target audience.

If you want to test your email, you can send a test email. You can also skip this step.

Now you can send your review invitation or save it as a draft and send it later.
And this way you can easily boost your review score on review sites of your choice.
What happens when clicking on the smileys?
Green Smiley: The guest is sent to a menu where they can choose from the review sites you are on. If they click on one of these, they can immediately leave a review on that site.
Red Smiley: The guest is sent to a form where they can leave their negative feedback. This feedback remains offline and can only be viewed from your dashboard.
How is feedback measured?
The feedback is measured based on the responses to the feedback emails sent. How they chose and/or what message they left can be found on the feedback page in your dashboard.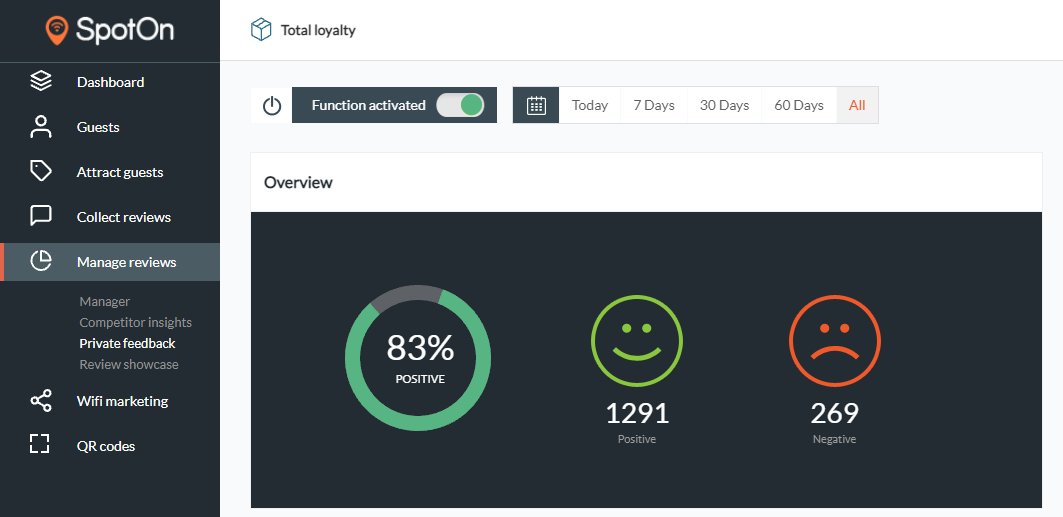 Do you have any questions about how the review invitation works?
Then you can always send us a message.