What is a feedback email?
Anyone who has connected to the free WiFi for the first time will automatically receive an email asking how their experience was. This is done by a satisfied smiley (green) and a dissatisfied smiley (red). A feedback email looks like this: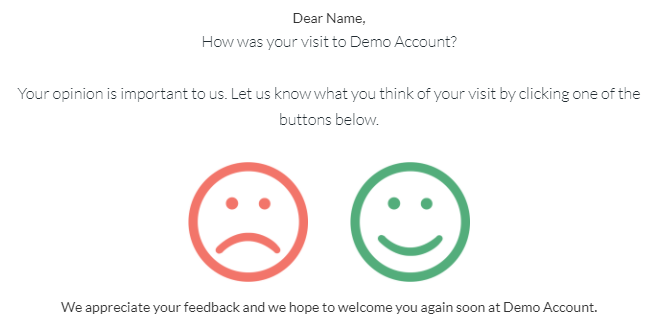 To turn off the feedback email, go to 'Settings - Notifications' and turn off the button. You can also adjust how long after a visit the feedback email is sent.

What happens when clicking on the smileys?
Green Smiley: The guest is sent to a menu where they can choose from the review sites you are on. If they click on one of these, they can immediately leave a review on that site.
Red Smiley: The guest is sent to a form where they can leave their negative feedback. This feedback remains offline and is only visible from your dashboard.
How is feedback measured?
Feedback is measured based on the responses to the feedback emails sent. How they chose and/or what message they left can be found on the feedback page in your dashboard.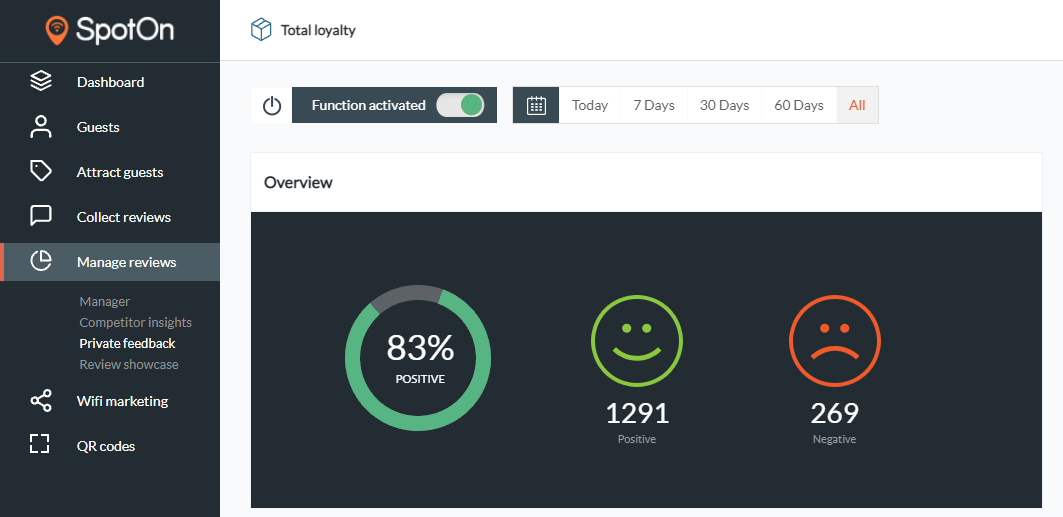 Do you have any questions about how feedback works? Then you can always send us a message.