To add your social media accounts there are a few steps you need to follow.
From the dashboard, go to your company name at the top right of the page

Then click on 'settings'

Then click on the heading 'social media' as shown in the image below

Here you can enter the URLs of the social media channels on which you are active.

Are you not active on this? No problem, you can just leave it blank.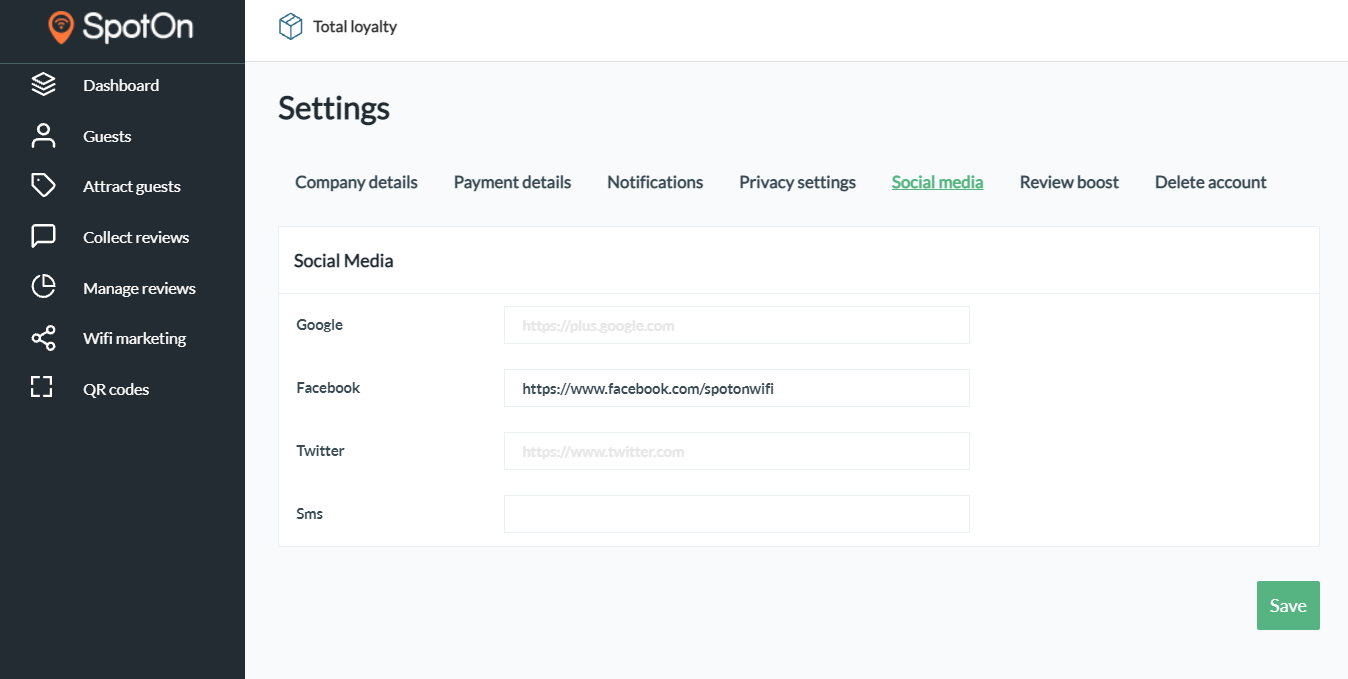 There is a good chance that at Facebook there is a URL with all numbers, instead of the name of the page. We have already done this for you. So you can just leave it alone.