When you have exported your collected customer profiles, this export is saved as CSV file. CSV files do not consist of separate columns and can be difficult to read. This article explains how to convert a CSV file to a readable format using Excel.
Step 1:
Make an export of your customer file.

Step 2:
Open the downloaded file with Excel.
Step 3:
Click with your left mouse button on column A.
This selects all data that is in column A.

Step 4:
Click on data in the taskbar

Step 5:
Click in the taskbar under the heading 'data' now on "Text to columns"

Step 6:
A window will now open. Make sure the file type is 'delimited' Then click next.

Step 7:
Check 'Comma' under the separators. Then click on finish.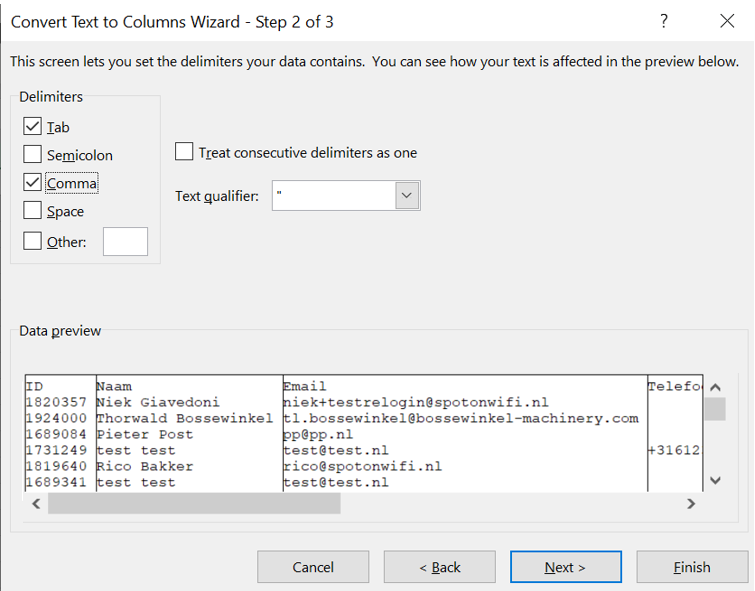 Step 8:
Excel will now display the data in different columns. Now you can further use the data in Excel, here you can, for example, filter extensively.

If you can't figure it out, please contact us via the orange chat bubble at the bottom right and we will help you further.