What is the review QR?
The review QR ensures that customers can easily place a review by simply scanning a QR code. After scanning the QR code, your guests can choose a green (positive) smiley or a red (negative) smiley.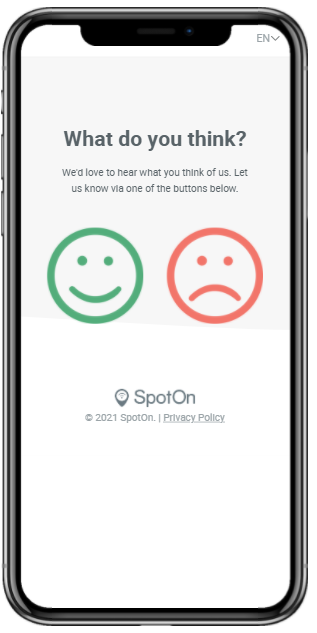 When guests click on the red smiley (negative) they can leave their experience. You will receive this feedback, that the guest leaves internally under 'private feedback'. This feedback after clicking on the red smiley does not appear online.
When guests click the green smiley (positive), they'll be asked if they'd like to leave a review on a site you've chosen. You receive this feedback internally to your account, but these reviews also appear online. So you get more positive reviews online.
What is private feedback?
When customers click on the red smiley, they are asked if they can give feedback for improvement. This information is not posted online, but is saved in your dashboard under 'Private feedback'. This allows dissatisfied customers to vent their frustration, without damaging your online reputation. You can find the responses under 'manage reviews' and then 'private feedback'.

Set up review sites
You can set up multiple sites where customers can post a review. You can adjust the various sites under 'Settings' and then 'Review Boost'. Here you can add or disable sites.

You can then view the live preview under 'QR Feedback' Here you can see what your customers see after scanning the QR code. (The screenshot shows the screen after clicking the green smiley)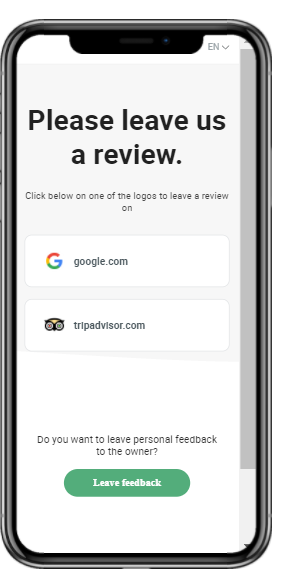 QR code
You can download and print the QR code under 'Review QR' under the heading 'QR codes' in your Dashboard. We have already created a number of templates that you can download and use. (V1, V2, V3, V4)
For example, you can place the QR code on your menu or present it when paying the bill. Of course you can also come up with a nice way to present the QR code yourself.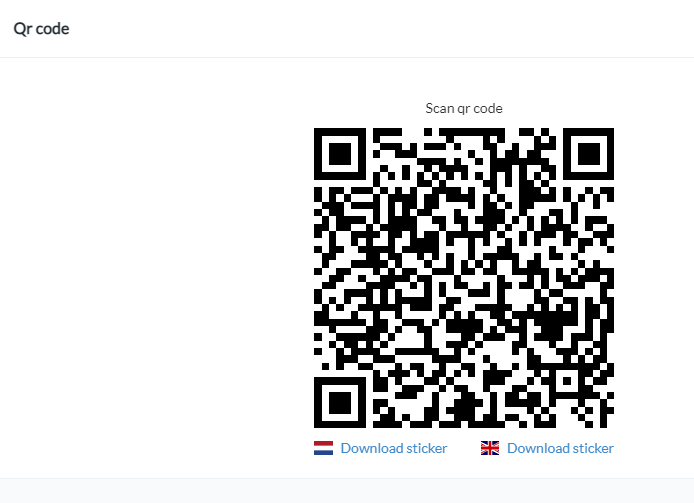 If you have any questions, you can ask them in the live chat via the orange button at the bottom right of your SpotOn dashboard.