We work with automatic debit. The payment of €0.01 is to authorize SpotOn to automatically debit your costs. Furthermore, it also works as verification of the account number.
Paying €0.01 only applies when adding the Ideal payment method.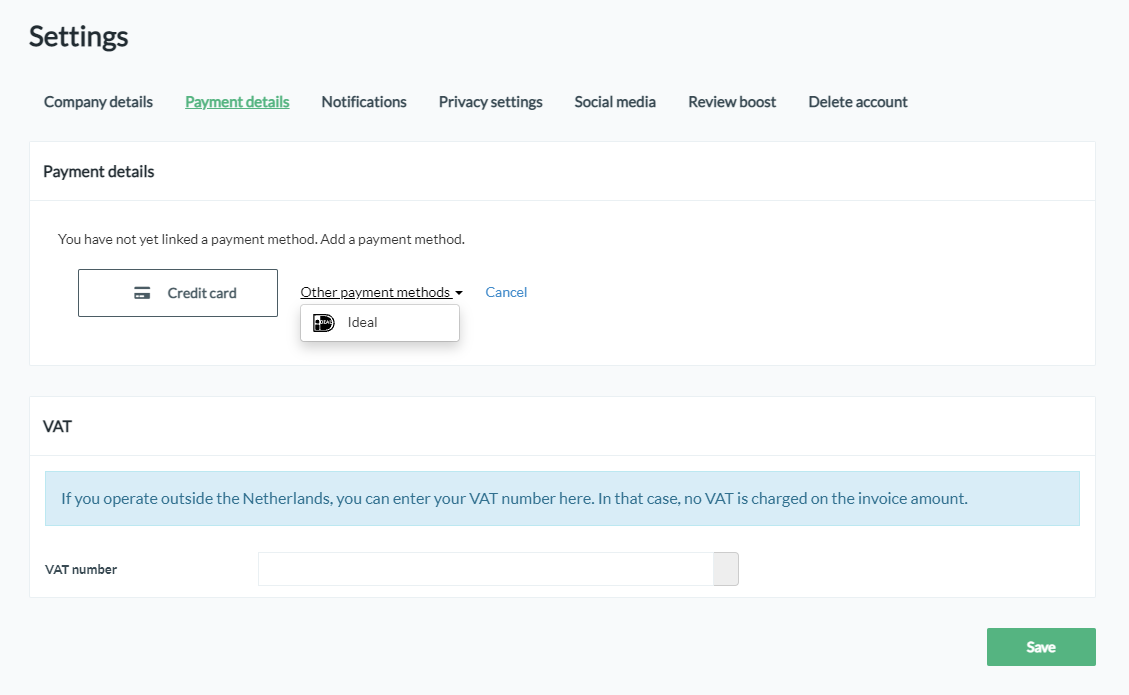 If you still have questions, you can always contact us through the live chat.