When you use SpotOn's visitor check, you can adjust a number of things. You can find this under settings on the visitor check page.

Show Questionnaire: Give the customer 5 questions to make sure this customer is healthy and not endangering your guests.
Show email opt-in: After completing the visitor check, ask the customers if you can keep the data for marketing purposes.
Show button to menu card: If you have also set up a QR menu card, you can refer your guests to your menu immediately after the visitor check.
After adjusting the settings, don't forget to click on save to apply the changes.
Download the QR-Code: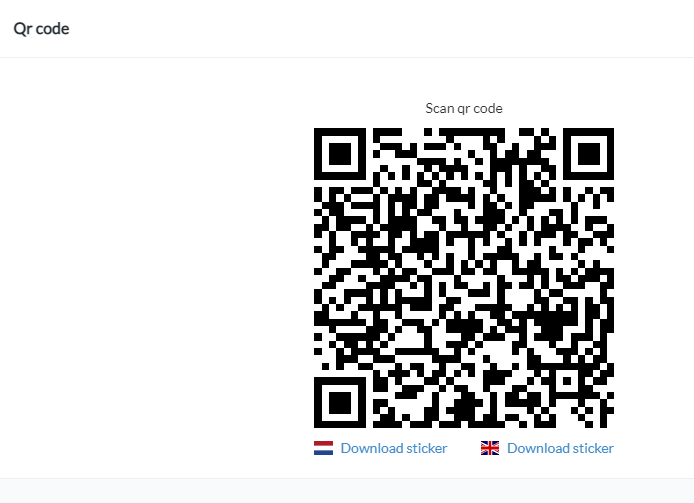 When you click on Download sticker, the QR code will open in a new tab. from here you can download and print the QR code.
The difference between the Dutch and English sticker is only the text accompanying the QR code. The visitor check automatically adjusts. The language in which your customer's phone is set determines the language in which the visitor check is displayed.
Do you have any questions? Please feel free to contact us through the orange chat bubble at the bottom right of your screen or call us: 050 211 5201